Do any of these pain points apply to you?

You've exhausted your warm market
You don't enjoy making cold calls
You don't enjoy going out to malls and other public places to hand out your business card and coupons
You are in desperate need of new customers and business partners
You don't have time to host parties regularly
You're aware that it takes money to make money, but you don't have the disposable income to invest in your business right now.

If so, you're in the right place. I found a solution that worked for me and I'm very confident that it'll work for you!
Powered by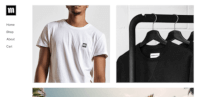 Create your own unique website with customizable templates.