Are you thinking of purchasing MLM leads? I have before and it wasn't the greatest experience. I had minimal success with purchased MLM leads compared to generating my own. Before you make that decision to buy, I'd like to share with you why it may not be the best choice for growing your business.



They're Sold More Than Once

I had encountered this situation where leads are resold over and over again, so by the time I called the lead, that person was absolutely fed up with receiving calls. Or they may have found an business opportunity already and were no longer looking.
​

They're Aged

What I mean by "aged" is that the people who are on your purchased leads list may have opted into learning more about an opportunity 30, 60, 90 days ago. By the time you contact them, they may have forgotten that they have even done that or maybe their life situation has changed to where they no longer need or want the opportunity. The sense of urgency and the window of opportunity with them are minimal or gone. You will get responses like, "what are you talking about? I didn't ask for more information." Awkward!
​


They Don't Fit Your Criteria

I don't mean you should discriminate people from your opportunity because you cannot assume anything! What I mean is that their ideals and goals don't line up with yours. Maybe they keep to their J-O-B (just over broke) mindset, maybe they don't want to put in the hard work to grow a business and want to get rich quick. Maybe they have zero interest in your niche. For example, I am in health and wellness. It is my passion, not just a hobby. I am not going to interest someone who hates focusing on health and prefers working with numbers! Or maybe they were just browsing and somehow ended up on the MLM interest list without realizing it. You know how it is when you start one search on Pinterest or Youtube and it's like going down the rabbit hole, lol!

Here's something I also hear often too... they don't have the money.
​

They're Broke

I know we all strive to make more money and better our financial situation, but if you have a lead making excuses about not having money to start, let them be. As we all know, it takes money to grow money. We're fortunate that our opportunity takes a minuscule investment to start compared to starting your own traditional brick and mortar business. But if people aren't willing to invest in a business and in themselves, you will run into more challenges with them later, and you're not here to babysit. You're here to find quality business people. If they don't fit as a potential business partner, refer them to your products. Perhaps they'll be help your business grow as customers!



The Best Solution...Generate Your Own Qualified Leads!

I strongly recommend that you generate your own leads through Social Media, blogging, Youtube, Periscope and the like! You build relationships with your leads because they're looking for you and your content, you cultivate trust, and they want to work with you!

If you'd like to learn how to do generate your own leads FOR FREE, please click this link: http://bit.ly/2e6P9Sa to sign up for free training, resources, and tools.

I utilized a company that wanted an arm and a leg to teach me this information. Plus, their program distracted me from my main business by having me promote their offers. And their back office was a daunting and overwhelming. I am all for my rock star community because it's nothing like that. It's to the point, concise, easy to follow, and did I mention it's free?

Was this post valuable to you? If so...I'd LOVE for you to

comment below and share on Social Media!

Best,

​
Powered by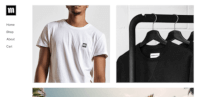 Create your own unique website with customizable templates.