A concern that comes up from time to time about the business is the 80 PBV (Personal Bonus Volume). Here are some common questions and answers to them!

​​Why do I need an autoship of at least 80 PBV? This is to ensure you are commission qualified every month to receive your earnings.
How does this benefit me besides being commission qualified? The company understands the importance of being a product of the product. Trying the products for yourself will help you build your own testimonial and when you talk to family and friends about what we have to offer, it's coming from a place of genuine excitement. You don't feel like you're selling. You feel like you're sharing! It's like when you go to a restaurant and try a dish or you see the latest movie. You absolutely loved the food and you were blown away by the movie. You immediately want to tell your family and friends about them! Another reason to have the autoship is that you can hold the products as inventory on hand and sell them at retail price for profit! Keep in mind that with any business, it takes money to make money. Just because our overhead costs to starting your own It Works business is minuscule especially compared to starting your own brick and mortar business, doesn't mean you take it any less seriously! In this business you have an opportunity to turn your $99 initial investment and autoship into a $600,000 or more!
Is this a pyramid scheme? A pyramid scheme is a company that just keeps recruiting distributors but there are no actual products the company sells. Our company is not a pyramid scheme.
What if I can't afford it? I understand the concern. I believe that when you really want something you will make it happen. I recommend cutting down spending in some places (like number of trips to Starbucks a month) and reallocate that money towards your autoship. I also recommend pre-selling products to family and friends, such as crazy wraps for $25 each so you don't have to make the purchase out of pocket. Another option is to ensure you have a minimum of 150 GV (Group Volume) every month. You achieve that by ensuring your total sales from customers add up to at least 150 GV, roughly equivalent to $150.
Can I change my autoship every month? Yes. You can change what you get every month in the eSuite.
Can I cancel my autoship and start up again later? Yes. You can do that in eSuite.

​

I hope this clarifies a lot! If you have a question and it's not listed above, please

email me

or comment below so I may answer it for you!

Was this post valuable to you? If so...I'd LOVE for you to

comment below and share on Facebook!

Best,

​
Powered by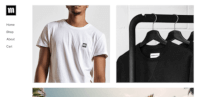 Create your own unique website with customizable templates.